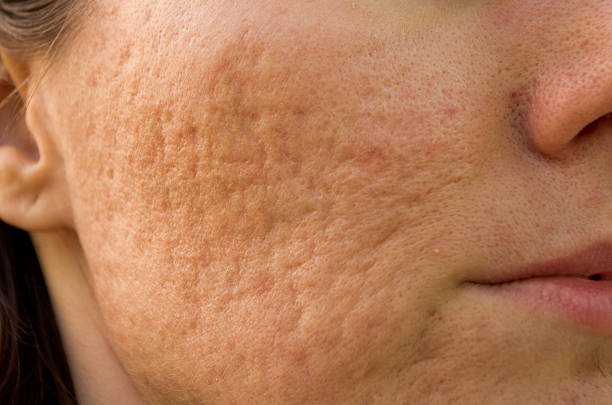 Acne Scarring Treatment Liverpool
Acne is a skin condition that will affect most people in their lifetime.
It is caused when hair follicles become clogged with oil and dead skin cells.  When this occurs spots form and acne can be particularly painful, can also cause emotional distress and over time, may cause permanent physical scarring.
Here at our Wirral clinic, we provide treatments for acne, pigmentation, blackheads, fine lines, wrinkles, scarring, age and sun spots and dull skin to effectively treat mild and moderate acne.
We combine medical-grade skincare products with specialised professional in-clinic treatments. Our treatments include :
 
Acne pimples should never be picked, popped, or squeezed. You'll be more likely to get dark patches and scars as a result of this
 
WHY CHOOSE BEYOND SKIN UK TO TREAT YOUR ACNE CONCERNS?

Experienced
Your health is your most important asset. You should entrust it only to the best professionals.
Personalised Treatment
Treatment choices perfectly match your goals of treatment complications with early intervention.

Quality and Safety
All team members at our Wirral Clinic have been trained thoroughly to assist in any situation.
What Treatments are available? Acne Scarring Treatment Liverpool
The most appropriate treatment may be one or a combination of the following: Advanced Medical Grade Skin Peels, Mechanised Microneedling, Collagen Induction Therapy (CIT), Vital Injector Mesotherapy, and Hyaluronic Acid Fillers have all been shown to be effective. We will tailor a plan specifically for you based on your personal presentation and ensure that you are fully informed and comfortable at all times.
One of our Beyond Skin Peels is administered to an area of the body where acne scarring persists in this procedure. The chemical peel first penetrates the skin's layer and encourages peeling. Then it removes the top layer of skin to promote collagen and elastin development, as well as balance skin tone, minimise blemishes, and more.
This cosmetic skin treatment uses our Beyond Skin pen technology, which punctures the skin with a combination of small needles and LED light therapy. It stimulates your skin's natural healing reaction, which is something we lose as we age. Micro-needling can dramatically reduce the appearance of lines and wrinkles, as well as acne scars and other skin disorders.
This procedure involves injecting a succession of small needles into the skin to rehydrate it. These are placed into a Meso Gun Vital Injector device and can be used on practically any part of the body. Because the therapy is performed with ultra-fine needles, there is very little discomfort.